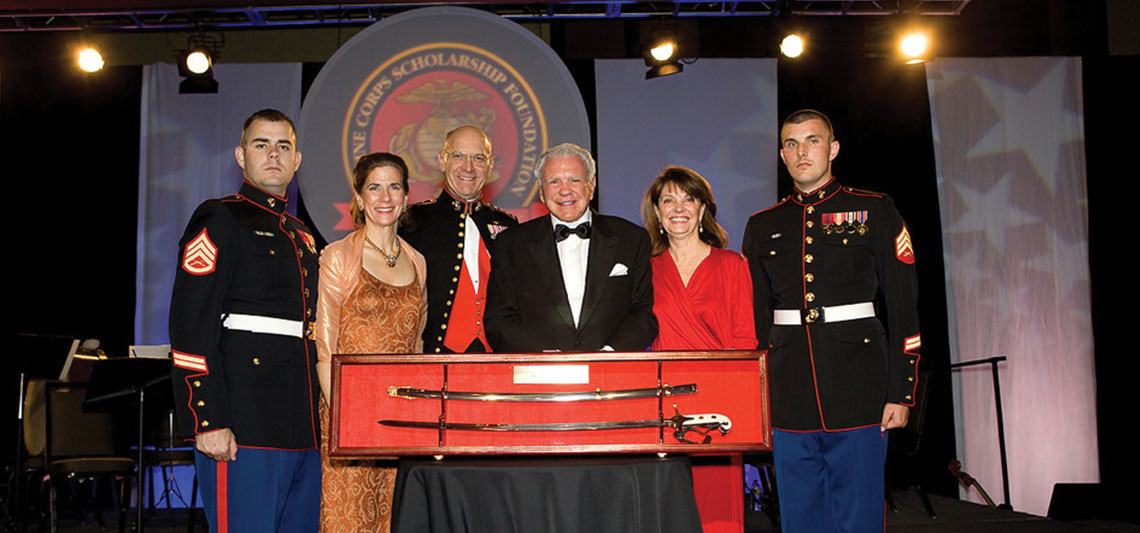 Robson Family Foundations
Edward J. Robson remains dedicated to the well-being of the community and understands the importance of giving back and being actively involved to make a positive difference in people's lives and Arizona. Philanthropic efforts by the Robson family and their foundations include significant contributions to charitable, health-related, and educational organizations.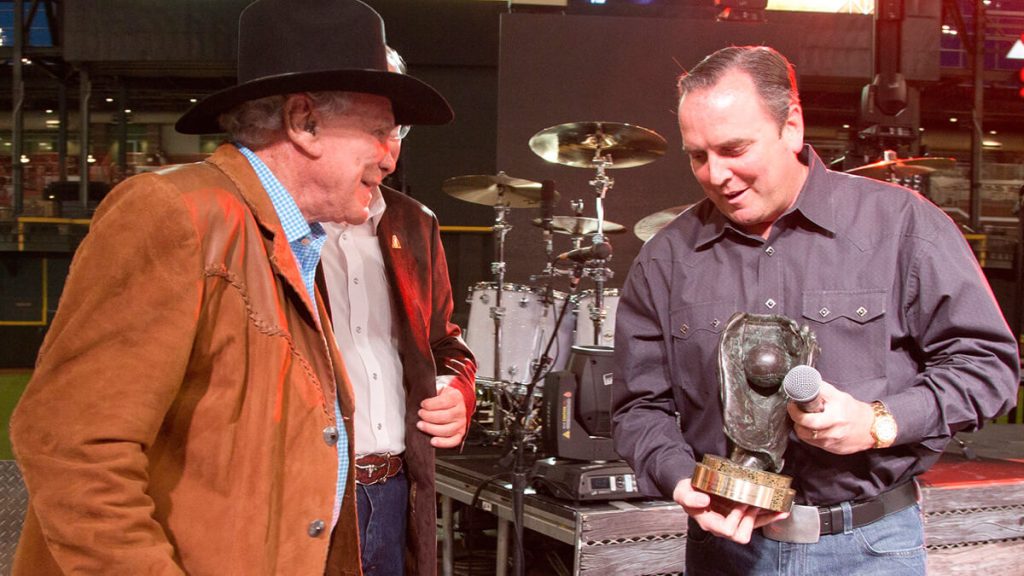 Supported organizations include, but are not limited to:
Arizona State University – Renovated Sun Devil Football Stadium
Barrow Neuroscience Tower at St. Joseph's Hospital and Medical Center
Boys & Girls Club of Metro Phoenix – Ed Robson Family Branch
Boys Hope Girls Hope of Arizona
Ed Robson Arena, Colorado College opened in 2021
Arizona State University – Whiteman Tennis Center
Bridgton Academy – Ed Robson '50 Head Hockey Coach Endowed Chair
University of Arizona – LaNelle Robson Tennis Center
Wounded Warrior Project
The Semper Fidelis Award from the Marine Corps Scholarship Foundation was presented in 2012
Lee T. Hanley Community Leadership Award from the Arizona Diamondbacks Foundation in 2016. The award is presented to Arizona leaders that reach professional excellence and are committed to affecting the community and improving the quality of life of others.
Key Contributions
Among the many philanthropic efforts, here is just a sampling of his treasured charitable endeavors, which include significant contributions:
Most recently, the Ed Robson Arena opened in Colorado Springs. Robson attended a ribbon-cutting ceremony for the hockey arena named in his honor at Colorado College. Robson played hockey for the CC Tigers in the 1950s and is a key donor for the state-of-the-art complex. The 3,407 seat-arena is approximately 120,000 square feet and includes competition space, locker and restrooms, concessions, storage, and administrative offices. A multipurpose space and outdoor patio is used for various events and student activities.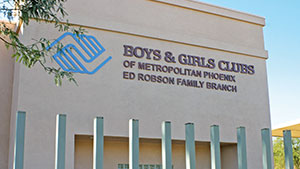 The Ed Robson Family Branch of the Boys and Girls Club of Metro Phoenix opened its doors in 2008. The Boys & Girls Clubs of Metro Phoenix is the premier provider of out-of-school time programs in some of the valley's most deserving neighborhoods. In 2015, contributions were also made to Boys Hope Girls Hope of Arizona to help revitalize the Boys Hope home.
Ed Robson participated in the "Pushing Boundaries" capital campaign in 2006. The dollars raised by this volunteer campaign went toward the Barrow Neuroscience Tower and other renovation projects on the St. Joseph's campus. Benefactors were recognized in particular areas of the campus – Ed's "thank you" gift being the Ed Robson Family North Pavilion.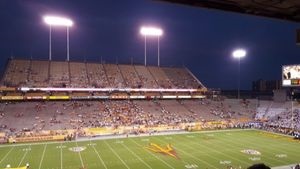 As one of the Founders of the Arizona State University Sun Devil Football Stadium renovations, the contributions impacts the community beyond wins and losses for Sun Devil athletics; it provides a place with many amenities – a destination. As one of the key Founders, the Ed Robson suite is located on the 50-yard line.