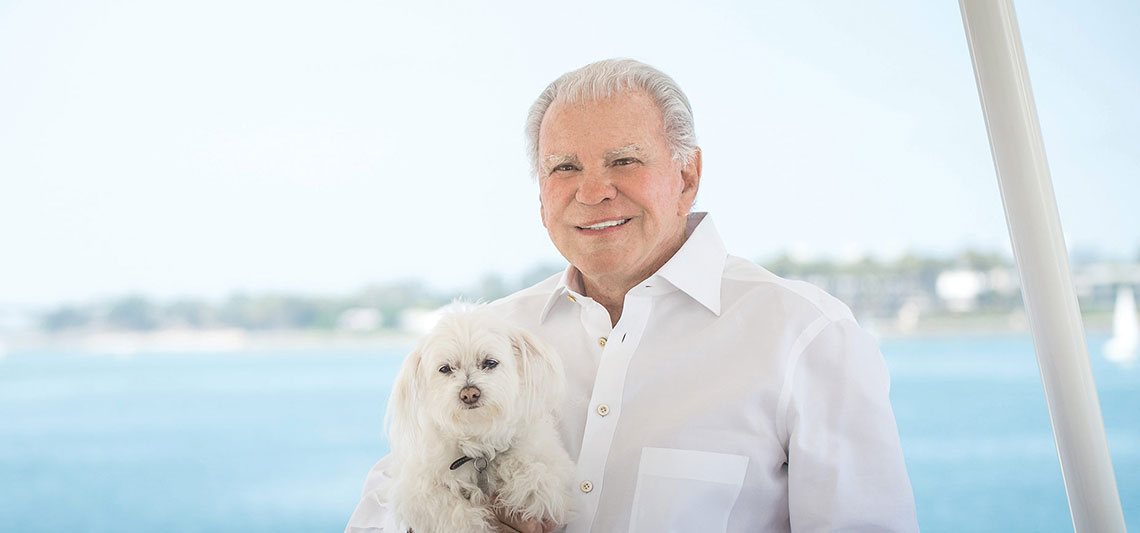 Edward J. Robson
Well-regarded as one of the nation's most successful master-planned active adult community developers, Edward J. Robson remains community-focused and understands the importance of giving back and being actively involved – not just in his local community, but in the greater community as well. Smart. Successful. And never sitting still. These are the qualities that Ed Robson – Founder and Chairman of the Robson Companies – embodies through his work. Recognized nationwide as an iconic active adult community developer, he believes that building a place to live is about creating an experience. That determination has been a part of Ed's life ever since his days as a star hockey player. Shortly after graduating from Colorado College with a degree in business (Class of '55), he played hockey for Team USA. Next, he served five years in the United States Marine Corps, earning the rank of Captain. His commitment to hard work has only grown with time. Ed's real estate career began in 1960 with Coldwell Banker, then continued at Del Webb Corporation. By 1972, he had started his first active adult community, Sun Lakes. Ten thousand homes strong, it would go on to reach sellout success. Ed's sharpened focus on crafting clearly defined, unique places to live has solidified his status as a legend in the housing industry. That's why today, more than 30,000 homes have been sold at the Robson Resort Communities.
Mark Robson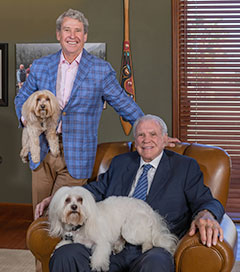 In 1989, Ed Robson's son, Mark Robson, embraced his father's pioneering and innovative spirit and founded Robson Homes, LLC. Based in the San Francisco Bay Area, Robson Homes is involved in the development, construction, marketing, and selling of infill housing projects including single-family homes, condominiums, multi-family apartment buildings, historic restoration, and mixed-use residential and retail spaces. Under Mark's leadership, nearly 2,000 homes have been completed. In addition to leading the day-to-day operations of Robson Homes, Mark is actively involved in helping to shape the future of the Robson Companies. His experience and dedication to exceptional neighborhood planning, design, and superior craftsmanship help drive the vision of the Robson Companies as they continue to meet the needs of homebuyers seeking the best in resort-style living.
Awards & Accolades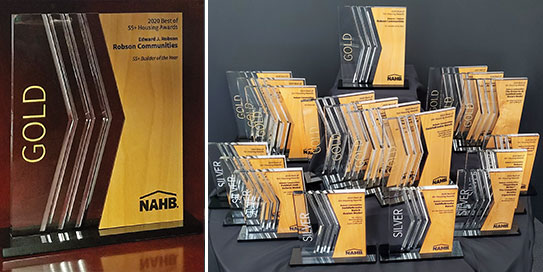 National Association of Home Builders 55+ Housing Industry Council
2017 & 2020 – 55+ Builder of the Year
Amenity Center – Gold Award
Indoor Merchandising – Gold Award
Detached & Attached Homes – Gold Award
Indoor Common or Amenity Space – Gold Award
Icon of the Industry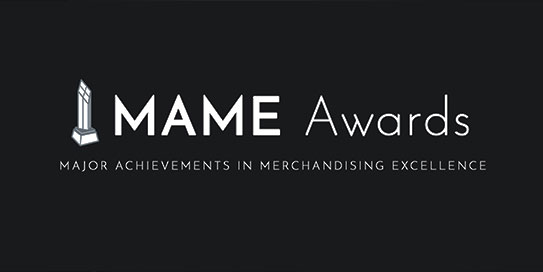 Home Builders Association of Central Arizona
2016, 2017, 2018 – Builder of the Year, Grand Award
Best Product Design
Best Interior Merchandising
Best Outdoor Merchandising
Best Ad Campaign by a Master-Planned Development
Rookie Sales Person of the Year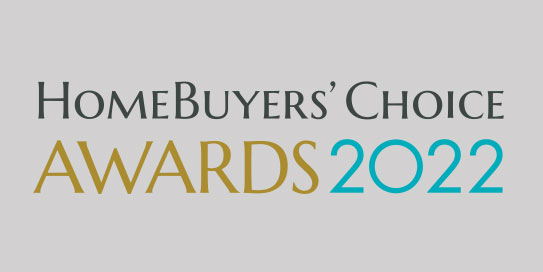 Eliant Homebuyers' Choice Awards
First-Year Quality
Purchase Experience
Design Experience
Construction Experience
Design Representative of the Year
Construction Representative of the Year
Philanthropy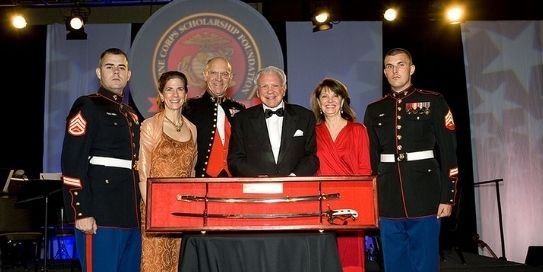 Through philanthropic efforts, the Robson Companies support organizations that provide programs and resources to help strengthen our communities. Corporate giving efforts focus on serving the different needs of nonprofit organizations while enhancing the community's vitality and improving the quality of life for its citizens.